Links ||
Sketches
Updates
Twitter

Stamps ||

Credits ||
Layout & graphics ©
*
Kezzi-Rose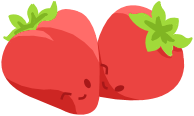 Updates ||



Points giveaway ~



I've been thinking about this for a very long time, and I decided to post a journal about it today XD I don't want to make the amount of points really big since this is my first time hosting a point-giveaway. I think this is really fun, so I wish not to run out of points so I can do more giveaways XDXD
I will make a numbered list of the name of deviants who commented saying they want to enter the giveaway .
Rules
• Only watchers can enter
• Favourite this journal.
Simple as that ! o u o
want more chances of winning ?
by doing the stuff below you get more numbers with your username in it.
• Make a journal about this giveaway, so that more people can enter

[ + 1 ]
• Join these groups : [ +1 for every group joined ]
►►
#
adorable-art-club
►►
#
AnimePlusManga
• Watch
~
Arcy-cake
[my sketch account] [+1]
• Submit this journal to a group [only groups that accept this type of journal.] [+2]
Wanna see the list and the prizes? Click
here
.
Good luck !